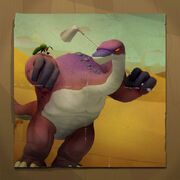 Stretch is a Brachiosaurus. He is one of the main dinosaurs on Webosaurs. His birthday is on 24th October. He is the tallest out of his main friends (Horns, Pterry and Rexxy). He likes to eat plants. He gave Horns the name 'Bro-ceratops', and Horns gave him the name 'Veggie-Boy'. He often calls other dinos 'dude-a-saurus'. He is a vegetarian. He is very laid back.
He likes bugs
He once took a picture of Horns in a tutu
He Calls Horns 'Bro-ceratops'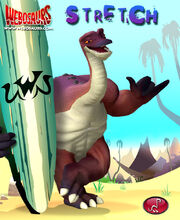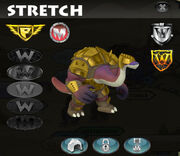 Ad blocker interference detected!
Wikia is a free-to-use site that makes money from advertising. We have a modified experience for viewers using ad blockers

Wikia is not accessible if you've made further modifications. Remove the custom ad blocker rule(s) and the page will load as expected.